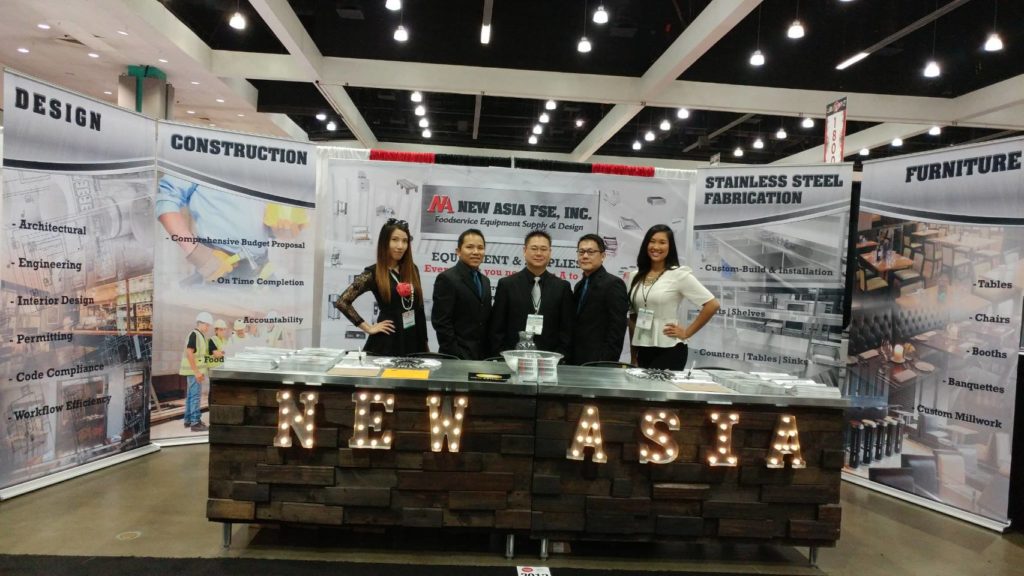 We are constantly seeking professional candidates to join our workforce.
Job Title: Inside sales and management trainee
Hours: Monday – Friday 8:45am – 5:30pm, Saturday 9:00am – 1:00pm
Job Description:
*Provide in-house sales of commercial restaurant equipment and supplies
*Provide specification documents, consultation and quotation from blue print
*Provide assistance to all customer inquiries (walk-ins, emails, etc.)
*Process, execute and follow up on all sales orders

*Provide consultation and manage project sales

*Build customer relations via showroom interaction

*Visit jobsites for site survey
*Consult with potential customers and match them with products & services that New  Asia offer
*Generate new business by contacting customers of our daily/monthly/annually promotions
Requirements:
*Excellent communication, selling and customer service skills
*Action-oriented and have a sense of urgency
*Friendly, energetic, and professional attitude
*Ability to manage/coordinate several projects concurrently
*Basic PC skills
*Strong typing skills
*Reliable, team player and quick learner
*Strong organization skills
*Preferably bilingual (Mandarin, Cantonese, Vietnamese
*Physically fit to work in a fast-paced retail environment
Job Title: Warehouse / Delivery Driver
Hours: Monday – Friday 8:45am – 5:30pm, Saturday 9:00am – 1:00pm
*Perform standard warehousing duties of loading and unloading orders
*Pick up and deliver merchandise
*Maintain vehicles and warehouse equipment (cleaning, inspecting, fueling, etc.) to ensure safe operation of vehicle
*Assist in warehouse tasks, showroom and stock merchandise
Requirements:
*Experience in driving truck (bobtruck, bobtail, etc.)
*Able to lift 50lb+
*Clean DMV records for 5 years
*Forklift, jack pallet experience preferred
SKILLS are required to perform multiple, non-technical tasks with a potential need to upgrade skills in order to meet changing job conditions. Specific skills required to satisfactorily perform the functions of the job include: adhering to safety practices; operating equipment used in warehouse operations; operating truck and vans.

KNOWLEDGE is required to perform basic math, read and follow instructions, and understand multi-step written and oral instructions. Specific knowledge required to satisfactorily perform the functions of the job includes: basic vehicle maintenance, safety practices and procedures.

ABILITY is required to schedule activities and use job-related equipment. Specific abilities required to satisfactorily perform the functions of the job includes: adapting to changing work priorities, display mechanical aptitude, displaying tact and courtesy, establishing and maintaining effective working relationships with diverse groups, meeting deadlines and schedules, setting priorities, working in an environment with constant interruptions, and frequently performing physical demanding activities.
Contact Information:
New Asia FSE, INC.
3400 N. Peck Rd.
El Monte, CA 91731,
Please email resume to Human Resources at


[email protected]